Green silicon carbide F80 conscience supplier
Green Silicon Carbide is produced in a high temperature electric resistance type furnance from a mixture of quartz sand and petroleum coke. Excellent raw material makes good hardness and toughness, high efficiency and durability.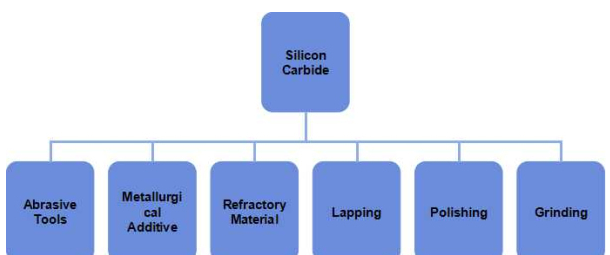 Physical performance
Size

80#

Crystals

Hexagonal

Melting point

2250℃

highest used temperature

1900℃

Specific Gravity

3.20—3.25/cm3

Bulk Density

1.38g/cm3

Mohs Hardness

9.5

Usage

1.As the abrasive: such as grinding wheels, whetstone, grinding wheel, sand tiles etc.

2.As the metallurgical deoxidizer and high temperature material.

3.High purity single crystal, used to manufacture semiconductors and silicon carbide fibers.

4.Silicon carbide is very hard, with excellent thermal conductivity, as a semiconductor and high tmperature resistant to oxidation.
Chemical composition
80# Green Carbofrax Grits From CHINA SICHENG Abrasives

Content

%

SiC

≥99%

Fe2O3

≤0.35%

F.C

≤0.25%
Size distribution
80# Green Carbofrax Grits From CHINA SICHENG Abrasives

Sieve

%

+300um

0

+212um

≤25

+180um

≥40

+180um+150um

≥65

-125um

<3
Available sizes
Grains

16#20# 22# 24# 30# 36# 46# 54# 60# 80# 100# 120# 150# 180# 220#

Micro powder

(Standard)

W

W63 W50 W40 W28 W20 W14 W10 W7 W5 W3.5 W2.5

JIS

240# 280# 320# 360# 400# 500# 600# 700# 800# 1000# 1200# 1500#

2000# 2500# 3000# 4000# 6000#

FEPA

F230 F240 F280 F320 F360 F400 F500 F600 F800 F1000 F1200 F1500
Our advantages:
1. We supply abrasive products since 1999.
2. Our products have stable quality.
3.Our products have competitive price.
After Sales Service:
1).We are very glad that if the customers give us some suggestion about the price and products.
2).If you have any question, please tell us by e-mail or telephone at the first time. We will deal with them for you in time.